RETROFIT YOUR ROOF WITH A-LERT ROOFING
SAVE MONEY WITH A STANDING SEAM METAL ROOF! ASK US HOW!
Retrofitting: Make The Best Investment For Your Roof
Your roof is an investment that protects everything and everyone it covers. A retrofitted A-Lert standing seam metal roof will not only protect and preserve but can also save you money upfront and in the long run. A few ways we do this include lower installation costs by reducing or eliminating demolition and waste, increased energy efficiency, and virtually eliminating maintenance and repair expenses.
Choose Standing Seam Metal Roofing For Your Retrofit
When the time comes to replace your roof, there simply aren't options available that are more efficient, cost-effective, and environmentally friendly than an A-Lert Roof System. Our lightweight, pre-engineered, retrofitted standing seam metal roof systems can be installed on top of your existing roof. Leaky flat roofs can be reinvented with beautiful and functional slopes that improve drainage, improved insulation values, and reduced disposal and landfill costs.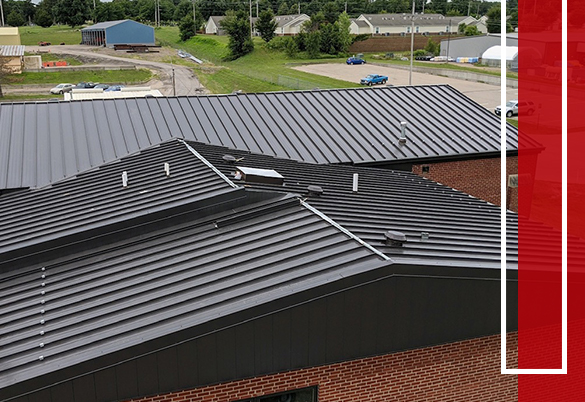 THE BENEFITS OF A RETROFITTED A-LERT STANDING SEAM METAL ROOF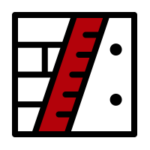 LOWER INSTALLATION COSTS OF RETROFIT STANDING SEAM METAL ROOFING
Start your savings off right with a retrofit roof from A-Lert Roof Systems. We know how to reduce costs associated with materials, labor, and waste removal. Depending on the size of your commercial building the cost savings could be thousands of dollars.
Not only do we save money spent, but also money lost through mitigated building closures, temporary business closings, and more. We perform our work on top of the existing roof, which means there's no falling debris, no fibers or toxins released into the air, and no time wasted waiting for a good time to start a re-roofing process.
A-LERT'S RETROFIT ROOFING MEANS WEATHERTIGHT CONSTRUCTION
One way our retrofit metal roof saves money is by eliminating repair costs. Wind and rain are virtually sealed out through our weather-tight construction. Fasteners are concealed and there are no overlapping panels, eliminating leak points. Roof panels are mechanically seamed, creating an interlocking barrier that is nearly impenetrable. The lightweight steel structure that supports our roof attaches to the existing building, creating slopes on top of existing flat roofs, improves water shedding, and enhances the overall aesthetics and value of your building.
Unmatched Durability
You want a roof that will last and requires minimal servicing.  A-Lert has manufactured high-quality ribbed steel panels to create long-lasting roof systems all across the country for over 40 years. Our earliest metal roofs are still in service and performing well. Metal has been used in roofing for more than 180 years, and individual roofs are known to last for 50 years or more regularly. When you purchase an A-Lert roof, you are likely to be covered with a watertight solution for decades to come.
With clips and fasteners concealed under the metal panels, our floating roof system expands and contracts with temperature changes, eliminating the need for screw penetrations that often cause leaks. Unlike other roofing materials, metal roofing will not absorb moisture and is not easily punctured or torn.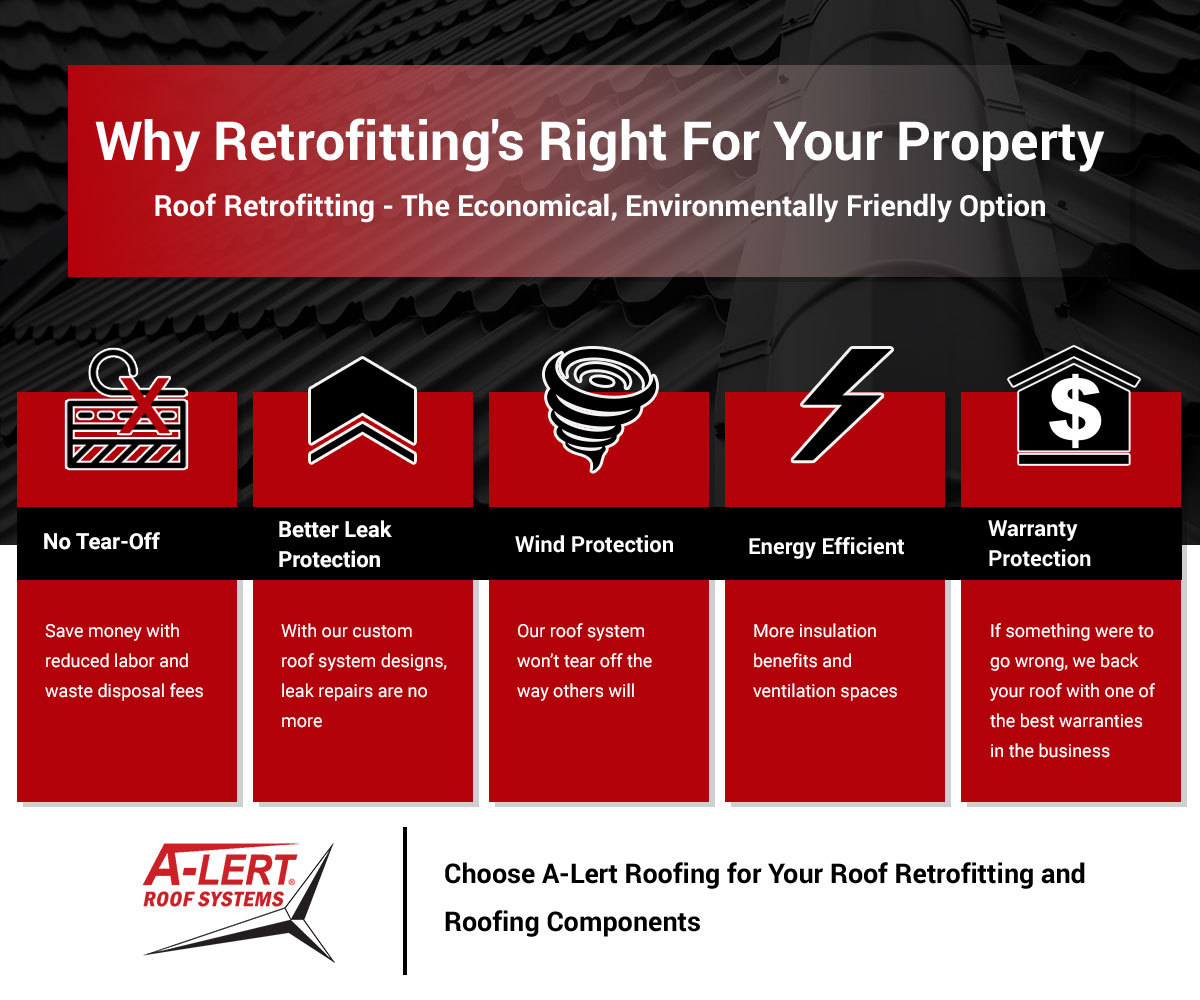 Retrofit Roofing: an environmentally friendly option

Because A-Lert's retrofit standing seam metal roof systems attach directly to the existing roof, in most cases there is no need to remove the old roof and clutter landfills with those old materials. This saves both construction time and money. Furthermore, our roof systems are constructed with recyclable steel components in every design. This helps projects to qualify for a LEED point under "Materials and Resources."
Many construction materials contain toxins and chemicals that pose a significant health threat once particles are released onto the ground and into the air. By installing our roof over the existing one, potentially harmful materials remain undisturbed. When our customers choose an A-Lert roof, they not only save money over the lifespan of their roof but also contribute to a healthier environment.
Energy Efficiency
The installation method of an A-Lert roof system allows the continued use of existing insulation and allows the option to add more new insulation between the new and old roofs. Additionally, heat gain from solar radiation can be significantly reduced by the appropriate choice of metal panel coatings and can also qualify a project for a LEED point under "Heat Island Effect." A-Lert Roof Systems is an Energy Star partner, offering several product choices that meet requirements for high slope and low slope roofs.
THE BENEFITS OF CHOOSING A-LERT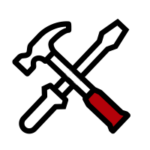 ONE-STOP SHOPPING
Unlike with other roofing companies, our entire process takes place in-house. We utilize our own staff to design, engineer, manufacture, and erect our roof systems. With A-Lert, the buck stops here.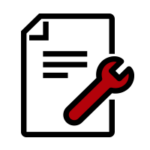 START YOUR RETROFIT ROOFING EXPERIENCE WITH A-LERT ROOF SYSTEMS TODAY!
Located in New Braunfels, Texas, and providing roofing materials, components, and installation all over the nation, A-Lert Roof Systems wants to be your roofer of choice. Go with the option that saves money now and later, and choose the experts at A-Lert Roof Systems. You'll experience the same great service we've been providing for over 40 years