Metal Roofing Installation and New Construction
Only Roof Once — Get Standing Seam Metal Roofing
Get The Best Metal Roofing and Systems From A-Lert
Over our 40+ years in business, we've learned how to develop some of the most advanced and effective roofing systems in the country. Our standing seam metal roofing provides beauty, energy efficiency, and durability for those who choose it for their school, industrial building, or complex.
The Benefits Offered By Metal Roofing Installation:
A unique, customizable look and colors
Energy efficiency for large buildings
Designs that fit your brand, town, or ethos, complete with metal siding should you so choose
A weatherproof seal that won't rip or leak
Fewer repairs on roofing, insulation, and the possible pests and fungus that come through other roofs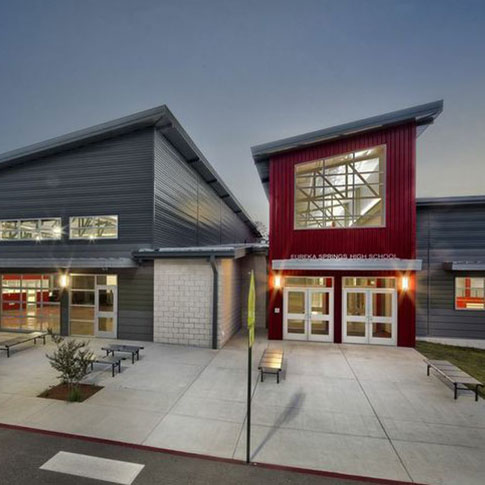 THE AWARD WINNING EUREKA SPRINGS HIGH SCHOOL PROJECT
Whether you're retrofitting an existing building or constructing a new facility, A-Lert Roof Systems is capable of handling all your roofing design, construction, and service needs. We are more than a contractor, we're roofing legends.
We've provided thousands of square feet of roofing to thousands of customers and it's helped us perfect the process of manufacturing and installing standing seam metal roofing. Check out one of our more extensive projects and reach out to us today.