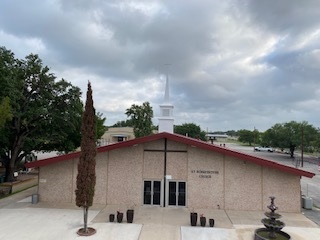 St. Bonaventure Catholic Church 
1918 Palo Alto Rd
San Antonio, TX 78211
A-Lert Project Manager: Andy Bowles
This is St. Bonaventure Catholic Church in San Antonio, Texas. It is an 8,000 square foot roof that we installed over the existing roof. We replaced the existing steeple with a new 19' steeple, installed a new lighting and ceiling fan layout in the sanctuary of the church, a drop ceiling and grid with insulation, new wood entry doors, and exterior lighting.
A-Lert Project Manager: Andy Bowles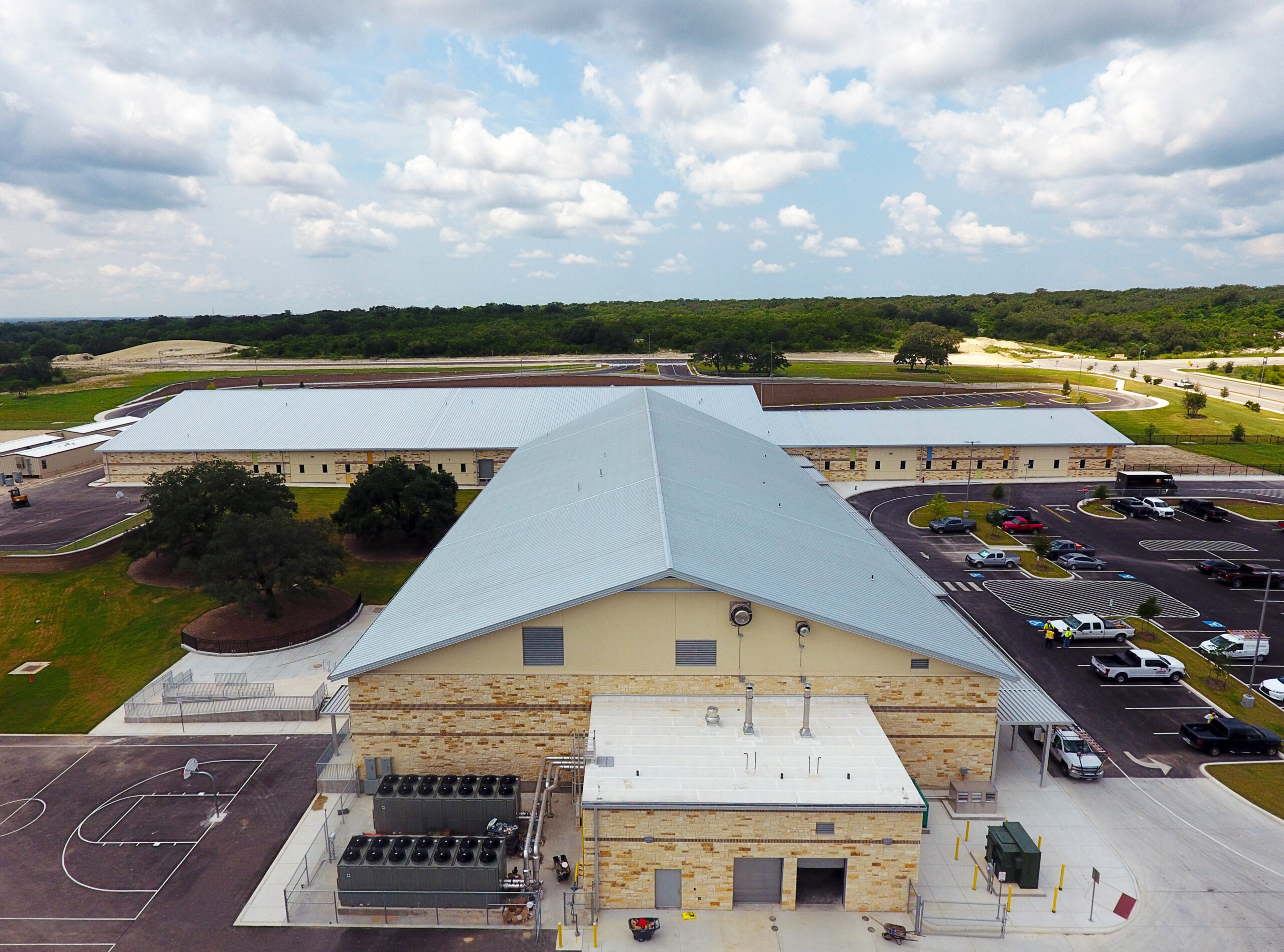 Ladera Elementary School
Medina Valley ISD
14750 W. Grosenbacher Rd
San Antonio, TX 78245
General Contractor: Bartlett-Cocke General Contractors
A-Lert Project Manager: Marty Bowles/Wes Adkins
A-Lert Roof Systems manufactured and installed a 108,574 SF standing seam metal roof on a new elementary school in West San Antonio.
The roof panels were made from 22-gauge steel in a Galvalume finish and were run continuously from the eave to the ridge to eliminate panel end laps and potential leak points. A thermo-design insulation system was also included.
This project featured an A-Lert Floating Gutter System. This design allows the installation of the gutters without a single screw in the gutter system. The gutters move independently from the building, eliminating potential damage and resulting leaks. During the installation of this system, A-Lert had roughly 120 feet of gutters hung when a major storm event, including a nearby tornado, occurred. Our durable gutters were left solidly in place and were undamaged despite the unusually high storm winds.