If you're in the market for a new roof, you need to consider metal roofing for your property. Metal roof systems offer a variety of advantages over traditional roofing such as asphalt, slate, clay, TPO, tar, gravel and concrete. Unlike other commercial roofing contractors, A-Lert Roof Systems designs, manufactures, engineers, and installs durable, energy-efficient metal roofs for all types of properties, including schools, fire stations, and municipal buildings. With more than 35 million square feet of metal roofing installed for more than 2,500 clients nationwide, you can count on us to provide you with the best metal roofing solution for your needs. Contact us today to speak with a knowledgeable member of our team!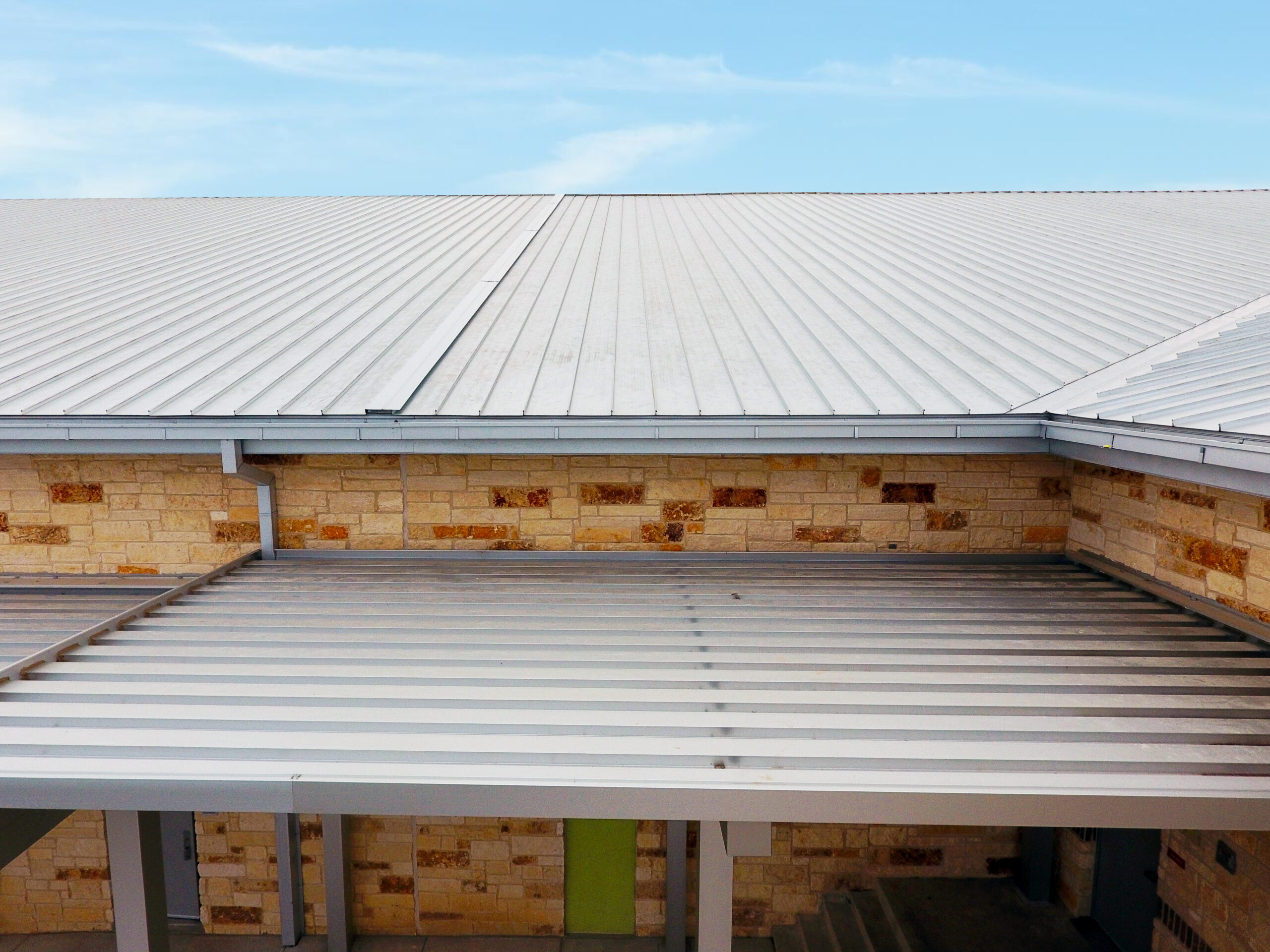 Why Choose Metal Roofing?
Longest lifespan of any roofing material

Incredibly durable and weather-resistant

Provides unmatched energy savings 

Fully customizable and designed to order

Comprehensive warranty coverage
Metal Roof Life Expectancy
Metal roofs have a much longer lifespan than traditional roofing materials. While an asphalt shingle roof may only last 20-30 years, a metal roof can last 50 years or more with minimal maintenance. This means you won't have to worry about replacing your roof for many years, which can save you a significant amount of money in the long run. Plus, with the 20-year Watertight warranties offered by A-Lert Roof Systems, you'll have easy access to all of the repair and maintenance coverage you need to keep your roof in pristine condition. 


Energy Savings of Metal Roofing
A metal roof system is one of the most energy-efficient and environmentally friendly roofing options available. Depending on the solar reflectivity index, metal roofs absorb heat from the sun in the winter keeping, in turn keeping your building warmer, or reflect sunlight in the summer, keeping your building cooler. . If you are looking for an environmentally friendly roofing system that will safeguard your wallet and the environment, look no further.
In fact, A-Lert Roof Systems offers a wide selection of metal roofing products that have earned the government's coveted Energy Star Label for their sustainability and cost-effectiveness.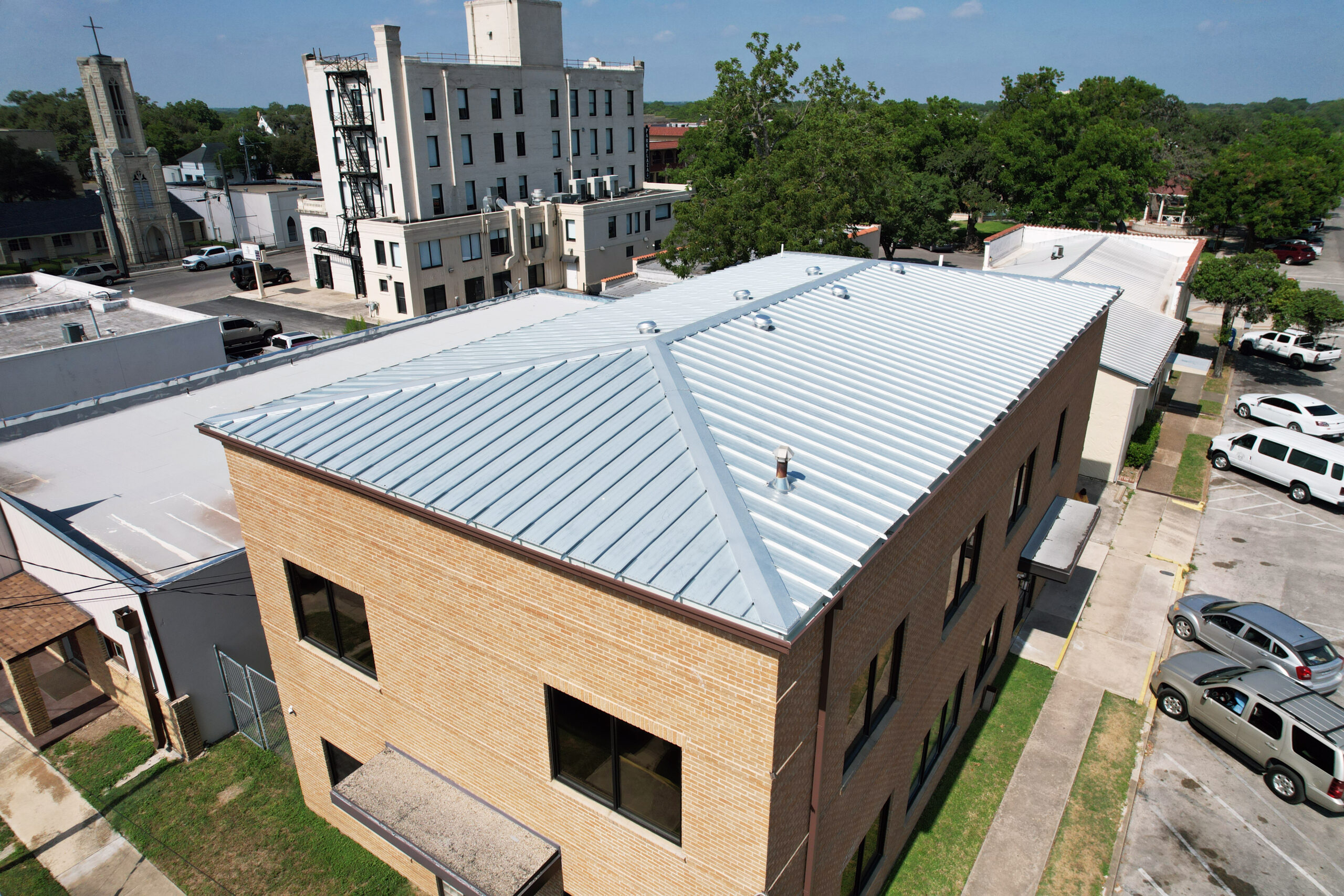 Stand Tall Against The Elements
Metal roofs are much more durable than other types of roofs. They can withstand high winds and heavy snowfall without damage, meaning your roof will be better protected in severe weather conditions. In addition, metal roofs are fire-resistant. This is an important consideration for any commercial property, as a metal roof can help prevent fires from spreading and minimize the amount of damage to your structure, if disaster strikes.
Cost Benefits of Metal Roofs
Metal roofs last 2-3 times longer than asphalt shingles 
A-Lert Roof Systems virtually eliminates maintenance and repair costs
Metal roofing is energy efficient and can save money on your heating and cooling bills
A professionally designed metal roof can increase the resale value of your property
Retrofit roofs are installed on top of your existing roof, preventing building closures and lost revenue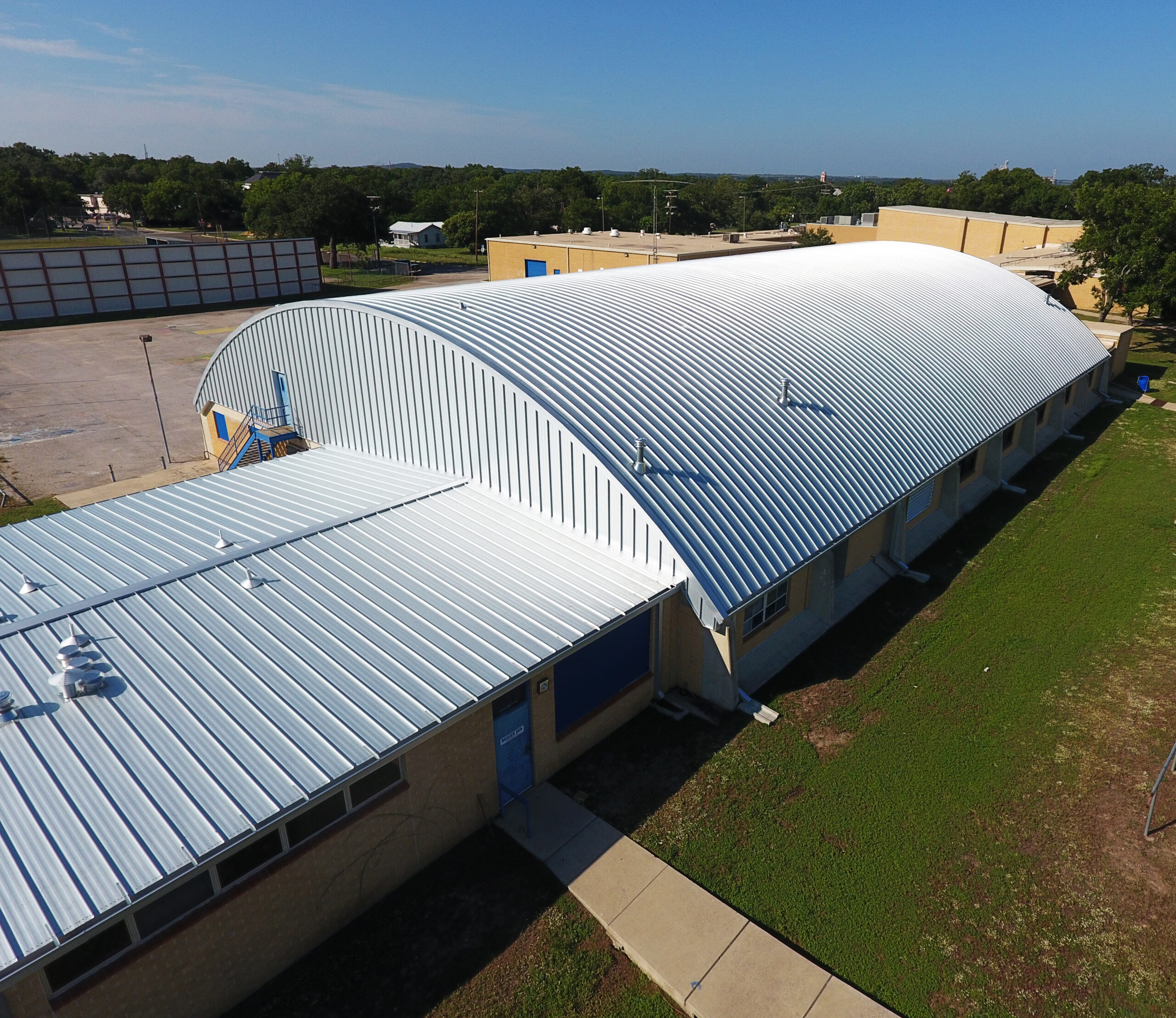 Is it time to update the roof on your property? In addition to designing, building, and installing metal roofs for new construction properties, A-Lert Roof Systems specializes in constructing retrofit metal roofs! There is a wide range of benefits to retrofitting your property with a brand new, custom-built metal roofing system made with the highest quality products in the industry. Learn more about our retrofit metal roofing services, and contact us today to get started!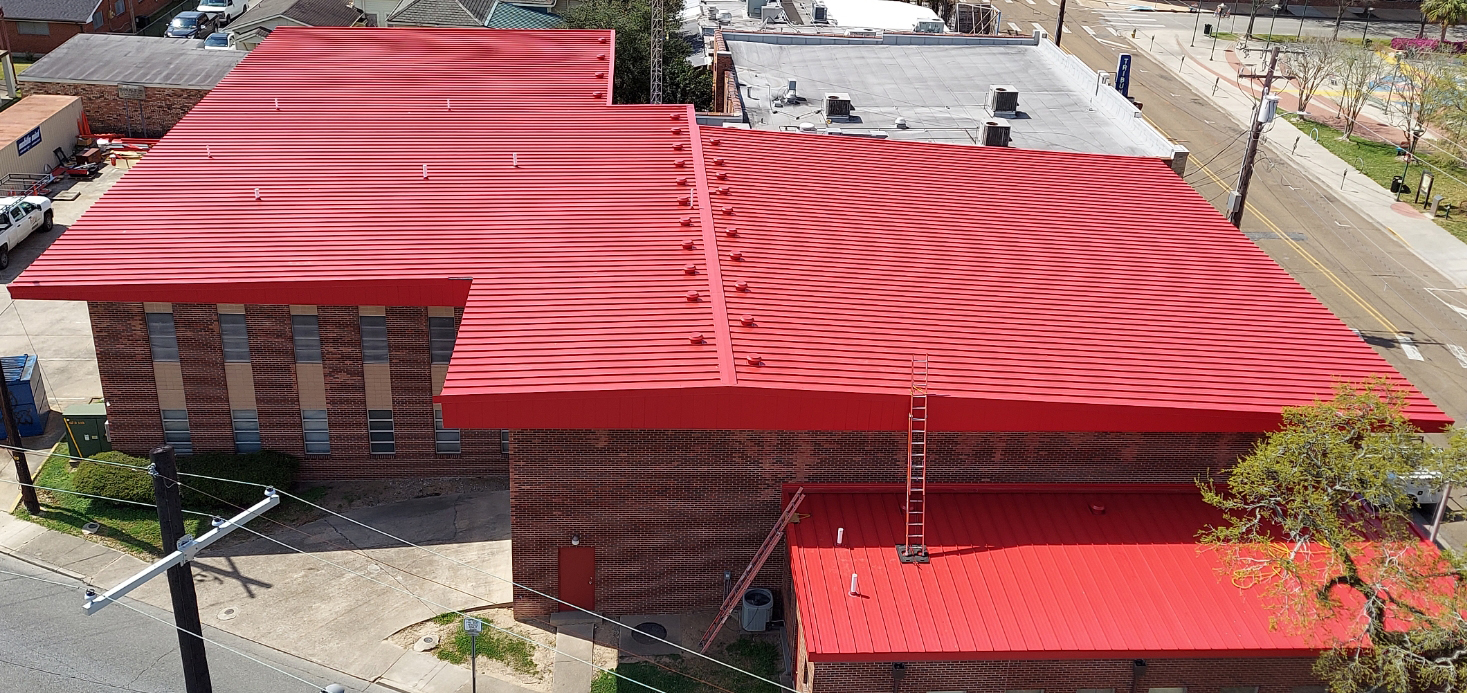 A-Lert Roof Systems is proud to offer Kynar Cool Metal Roofing, the best metal roof coatings on the market. Kynar Roof Coatings:
Can achieve solar reflectance of over 70%
Can Reduce energy consumption by up to 40% as part of a total system design 
Are available in a variety of colors, styles, and textures  
Help prevent Urban Heat Island environments 
Protect metal roof panels and help to extend their lifespan

Book a Consultation Today!
A-Lert Roof Systems specializes in designing, building, and installing metal roofing systems for properties of all kinds. We handle everything in-house, which means we have better control over product quality, project timeframes, and any quality control issues. Our team is standing by to help you discover the most durable, energy-efficient, and cost-effective roofing solution for your needs. Contact us today to schedule a consultation!