Our Roofing Systems Will Cover You, Like So Many Others
churches and schools, we've applied large-scale metal roofing and its components to all types of buildings. Whether you need roofing services for new construction or you need a retrofit to save your roof and preserve your building, our company has you covered. We can even help you get the materials you need for your own roofing installation.
A-Lert Roofing Systems Offers More To Our Clients Than Anyone Else:
The trust factor of being taken care of by an experienced company — there's a reason we've done jobs across the country and been in business for 40+ years.

The best metal roofing components in the industry — other companies buy their roofing materials from us.

The assurance that comes with one roofing contractor — we handle everything from manufacturing to installation.

A

warranty

that's one of the best in roofing — our metal roofing comes with 20 years of protection and covers both the materials and the construction of the roof.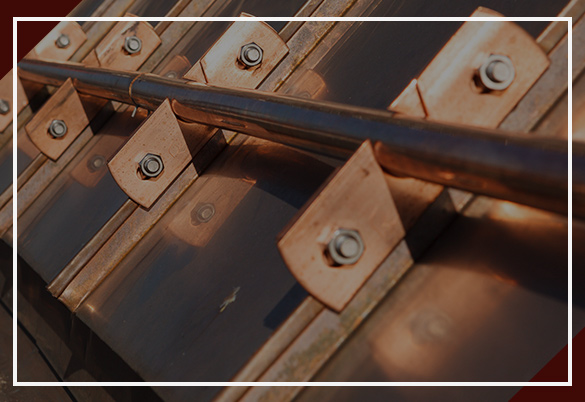 A-LERT ROOF SYSTEMS HEADQUARTERS IN NEW BRAUNFELS, TEXAS
Since 1975, A-Lert Roof Systems has earned a reputation as one of the leading metal roofing contractors in the United States. We have manufactured, engineered, designed, and installed over 35 million square feet of standing seam metal roof systems for thousands of clients nationwide. Because of this, we're confident that we're one of the best and most experienced companies at providing standing seam metal roofing.
We are a full-service roofing company, meaning we handle everything from manufacturing to installation. This allows us to create the highest quality of roofs and roofing materials, as well as to provide a wide range of services. If you need a new roof construction, a roof retrofitting, wall and liner systems installed, or simply want to be given the tools to do the job, then you've found the right company.
Contact us today or visit one of our service pages to learn more!