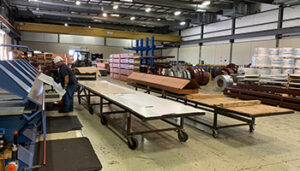 A-Lert Roof Systems will custom roll form roof panels on site in your required gauge and color. We can also provide any structural and accessory components required for a complete standing seam metal roofing system. Some of these items include:
Custom flashings and trim

Continuous length panels

Wall panels and soffit systems
If you need any other parts, or would like to inquire about A-lert custom building your materials, then please reach out to us today.