A-Lert Roof Systems is a leading metal roofing company that specializes in metal roof replacement for commercial buildings of all types, including schools, fire departments, courthouses, and more. If you are experiencing issues with your current metal roof, our team can design, engineer, manufacture, and install a custom metal roofing system that will meet your needs and exceed your expectations. Our metal roofs are state-of-the-art, manufactured with the highest-quality materials in our own facility, and are designed to stand the test of time. Roofing panel profile selections include traditional mechanically-seamed Standing Seam Metal Roofing (SSMR), Purlin-bearing R (PBR) panel, Purlin-bearing U (PBU) panel, and residential Snap-Lock standing seam metal panels, which install without the need for special tools. Learn more about our metal roofing replacement services, and contact us today to speak with an expert about your commercial roofing needs.
Signs You Need To Replace Your Metal Roof

Frequent leaks

Breaks or holes in the roof

Discoloration or fading of the metal

Rust or corrosion on the roof 

Loose, wrinkling, or wavy roof panels

Sudden temperature changes inside your building

Significant spikes in energy consumption and increased bills
If you are experiencing any of these issues with your metal roof, contact A-Lert Roof Systems today for a free consultation. Our team of experts will inspect your roof, identify the issues you are experiencing, and recommend the best course of action for your office, school, warehouse, or whatever type of building you own.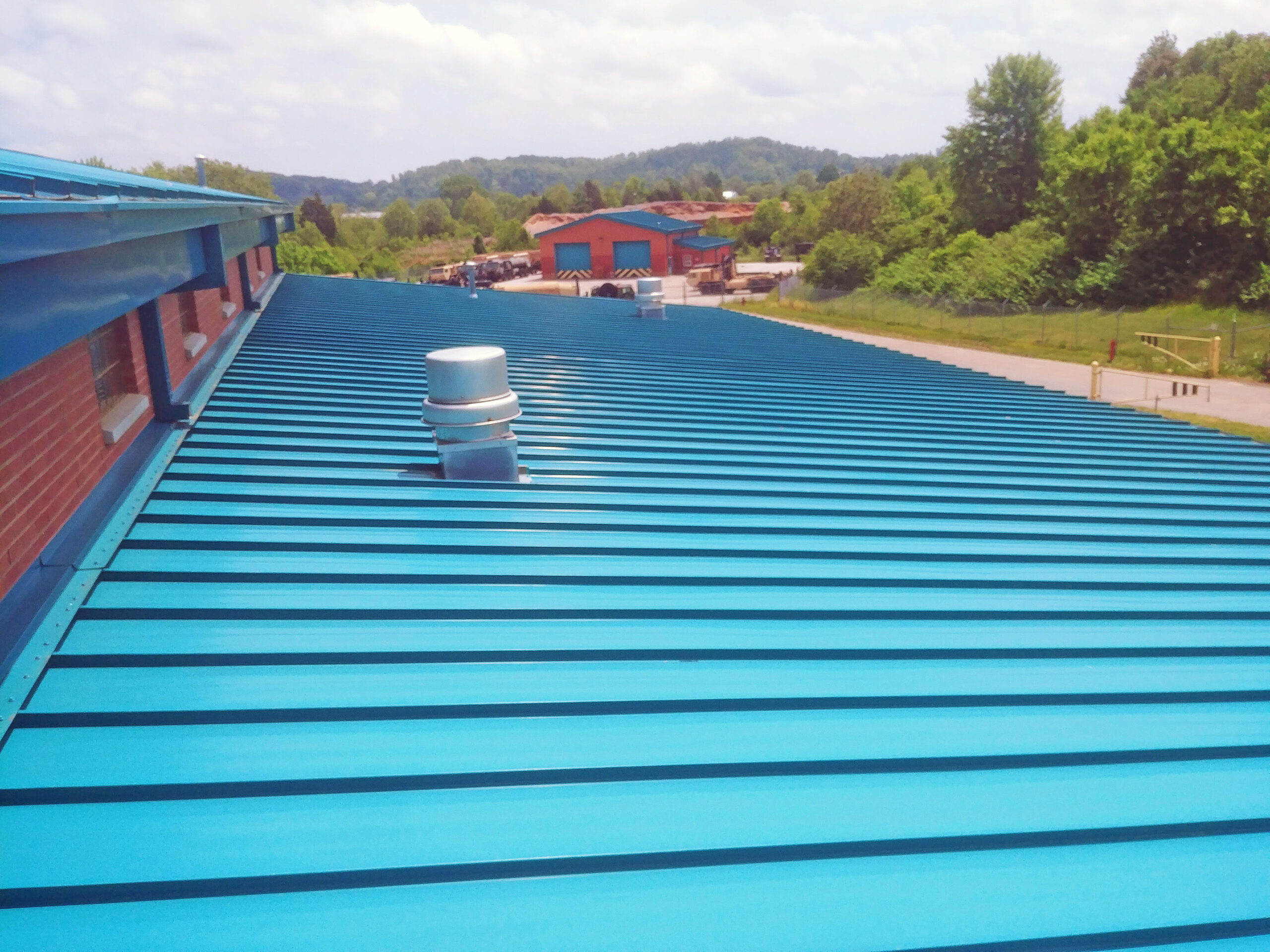 Improve Energy Efficiency With a New Metal Roof

A metal roof from A-Lert Roof Systems is a great way to improve the energy efficiency of your commercial property. Our metal roofs can be designed to reflect sunlight and heat or to prevent heat from escaping in the winter, depending on the solar reflectivity index of the roofing material, resulting in reduced energy costs In addition, our metal roofs are also airtight, preventing heat from escaping in the winter and further reducing your energy costs.
We are proud to offer our customers products that have earned the government's Energy Star Label, the roofing industry's highest distinction for energy efficiency and cost-savings.
Save Money With Metal Roofing Replacement

In addition to the energy cost-savings, our metal roofs also require less maintenance than other types of commercial roofing systems. Metal roofs are designed to last for decades with minimal care, and our team is always available to provide roofing maintenance and repairs as needed. To top it off, we stand behind all of our metal roofing systems with a 20-year Watertight Guarantee.
A metal roof from A-Lert Roof Systems is a wise investment for any commercial property owner. Learn more about the savings available through metal roof replacement, and get in touch with us today to schedule a consultation.
Quick and Professional Installation

A-Lert Roof Systems metal roofs are designed for quick and easy installation, so you can get your roof replacement project done quickly and efficiently. Our team of metal roofing experts will work diligently to install your new roof with minimal disruption to your business. Find out more about our metal roof installation process, and contact us today to schedule a consultation with our team.