Our Roofers Know to Stay Safe
As a longstanding company that's done standing seam metal roofing all over the country, we know how important safety is. Some construction companies have the reputation of being reckless and lackadaisical, but they usually don't last as long as we have. Our roofers take the time to do things in a safe and correct manner. We'll never cut corners that put the safety of our client or our own at risk.
How We Help Ensure Your Safety and Ours:
Our safety training courses are extensive, and roofers are encouraged to take the safe route to doing things rather than the short route
We have a drug testing program in place to help ensure no one is intoxicated on the job
Safety in construction training that includes such things as preventing water intrusion
A goal of zero accidents and a culture centered around the importance that no one gets hurt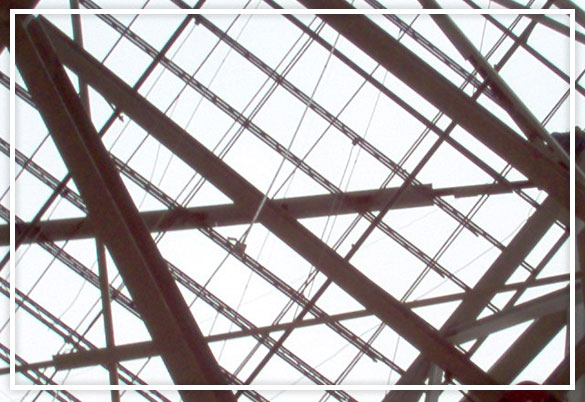 Safety is at the core of our business at A-Lert Roof Systems, and is woven through our philosophy and operations. Our comprehensive Behavior Safety Program is specially designed around OSHA and other federal standards for the roofing industry. This means safety for your building and metal roof as well, as training for our employees includes preventing water intrusion and using guidelines to prevent construction defects.
Properly trained and educated A-Lert employees drive a safety culture where accidents are less likely to happen. We work proactively to instill safe work attitudes in our employees. New hires are required to complete an eight hour safety training program before beginning work in the field. General foremen are required to complete a ten hour OSHA certified construction outreach training course. Furthermore, our "Target Zero" slogan is a reinforcement of training concepts and a reminder of the continuing goal of zero workplace accidents.
One critical component of our culture of safety is a drug-free workplace. A-Lert has a comprehensive drug and alcohol abuse program in place, providing for pre-employment, post-accident, and suspicion-based testing.
A-Lert Roof Systems' parent, Centurion Industries, Inc., maintains a well-trained professional safety staff. Senior safety staff hold professional designations in Loss Control Management. The entire safety staff is well represented with OSHA certified instructors. This team gives A-Lert the ability to provide depth of training and to monitor compliance with safety standards during all construction activities.
To get the safest team in the industry, and to deal with less hassles then you would with a careless roofing contractor and their repairs, get your metal seam roofing systems, wall and liner systems today from A-Lert Roofing Systems.