One aspect of your home or business that you likely don't think about too often is the roof. In most cases, your roof should last for many more years. But what happens when there are issues? The team at A-Lert Roof Systems is here to make the transition to a new roof much simpler and efficient with the help of a retrofit roof. Learn more about this process here, and get in touch with our New Braunfels team today to get a quote for a retrofit roof on your property.
What Is A Retrofit Roof?
Retrofit roofing, sometimes called "reroofing," is a process of placing a new roof on top of the existing roof. This can be ideal in cases where the roofing deck is still sturdy but parts of the shingles or roofing material have begun to show signs of wear. Retrofit roofing is a great option for most homes or businesses as it can save money on costs. You aren't going to pay a team to remove the existing roof, which saves greatly on overall labor costs. One thing to note, however, is that retrofit roofing can only be done once. If it is done more than once, the weight of the combined roofing materials can become too great and cause safety issues. If you haven't had your roofing retrofitted yet, now may be a great time to do it. If you've had a retrofit in the past though, our team can still assist you in removing the old roofing and installing a new, fresh roof that will last you for many years to come.
Our Installation Process
At A-Lert Roof Systems, we pride ourselves on providing our clients with the best quality metal roofing components and installation available. Since 1975 we have been serving our community and the surrounding areas with roofing services they can count on. Not only do we use high-quality materials, our great prices are backed by a water-tight warranty. We will custom build your retrofit metal roof on-site, meaning it will fit your needs perfectly. We know that no two buildings are the same, and we don't want to offer subpar work. When you partner with us for your roofing retrofit, you will experience fast installation that needs practically no repairs. In the case of most retrofits, you'll still be able to use your property as normal since we won't need to do any work to the roofing deck. This can be especially important if you run a business since you won't have to miss out on any revenue due to closing your offices or storefront!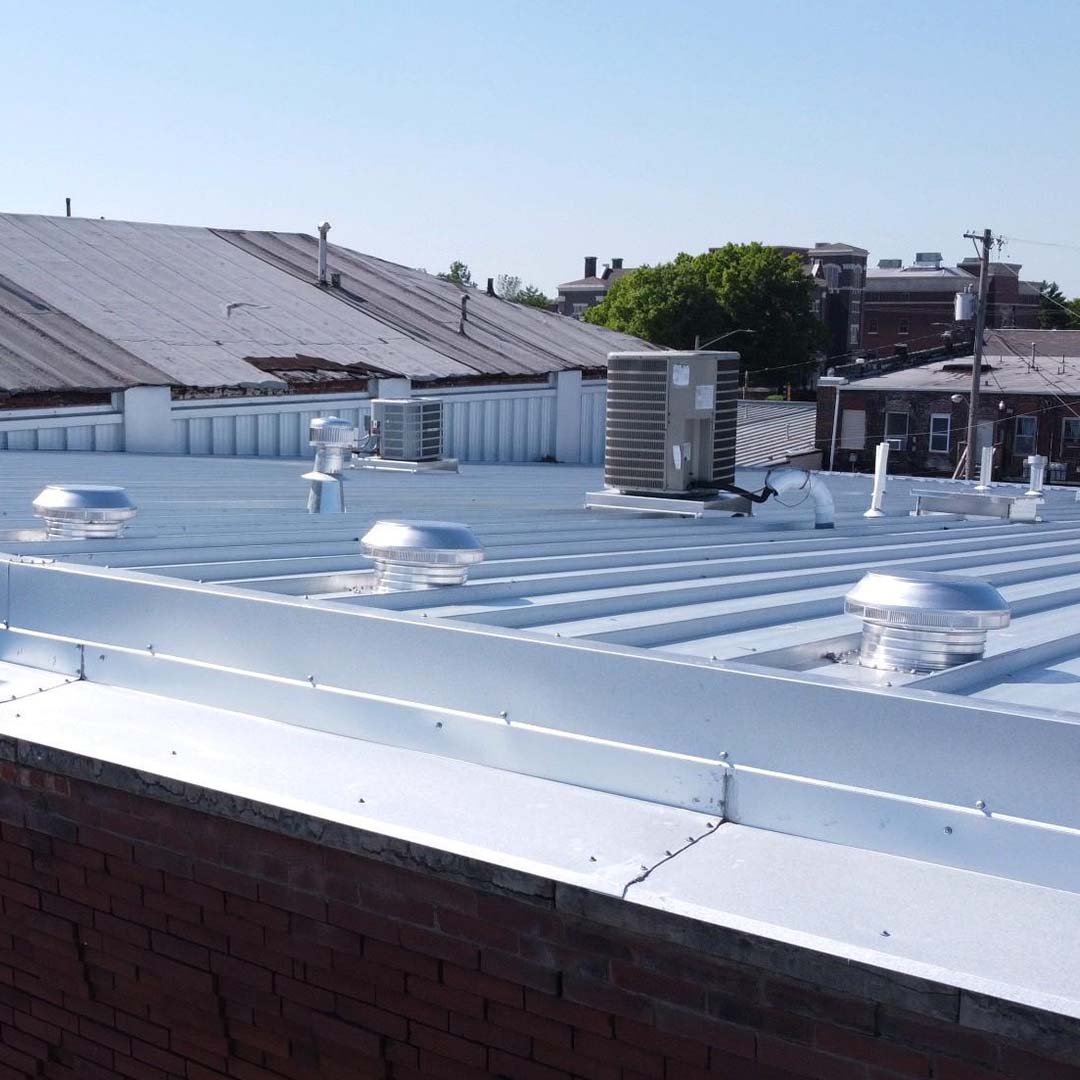 Customized Style
The first thing you think of when you hear metal roofing may be some tin or aluminum sheets on a barn. But standing seam metal roofing has expanded dramatically over the years. Not only is it a great option for businesses like restaurants or retail establishments, it is also an excellent choice for homes, schools, government buildings, churches, and more. Our roofing also comes in a wide variety of colors and styles, allowing you to match the overall style of your existing architecture or enhance the look of your building even further.
Energy Efficiency
When you get a metal roof installed by our Texas team, you can get better insulation and energy ratings. Standing seam metal roofs are much more energy efficient than standard shingles. When you choose a roofing retrofit, you'll get even more energy efficiency benefits due to the fact that you will now have two layers of roof insulation, all without added costs. Our roof systems also leave extra room for added insulation if it is needed now or in the future. Thinking of adding solar panels to your home or business? Solar systems can be easily installed on top of our metal roofing, allowing you to even generate your own energy. We know how hot the Texas sun can get, and we have built-in ventilation that helps remove heat from the roof, which can cause issues.
Cost Benefits
It's true that metal roofing can sometimes cost more initially than asphalt shingles or other materials, but the long-term cost benefits of superior metal roofing far outweighs the initial savings. As we mentioned, when you use a retrofit, you'll begin by saving on the labor cost of removing the old roofing and the disposal costs as your old materials are taken to the landfill or recycling centers. Our energy efficiency will also help you to save on your monthly energy bills as your roof helps to regulate the temperature of your home or business. The team at A-Lert Roof Systems also uses our custom-built, quality-controlled components that offer superior design and sealing capabilities. All of our work is also backed by our warranty, which will protect your roofing should any issues arise. To learn more about our warranty and the overall cost benefits of metal roofing, you can contact our New Braunfels team at any time.
Long-Term Maintenance
Metal roofing from a retrofit is the absolute best option for longevity. Metal roofs don't rip, tear, or break like standard shingles, and they often have a lifespan up to twice as long as other materials. Since metal roofing is made of larger sheets, there is less likelihood of leaks that slowly damage roofing insulation or materials. Metal is very hardy and won't deteriorate over time like asphalt shingles, and it doesn't hold onto water due to the sloped frame. When you want a roof you can count on for many, many years to come, a metal roof is the only choice.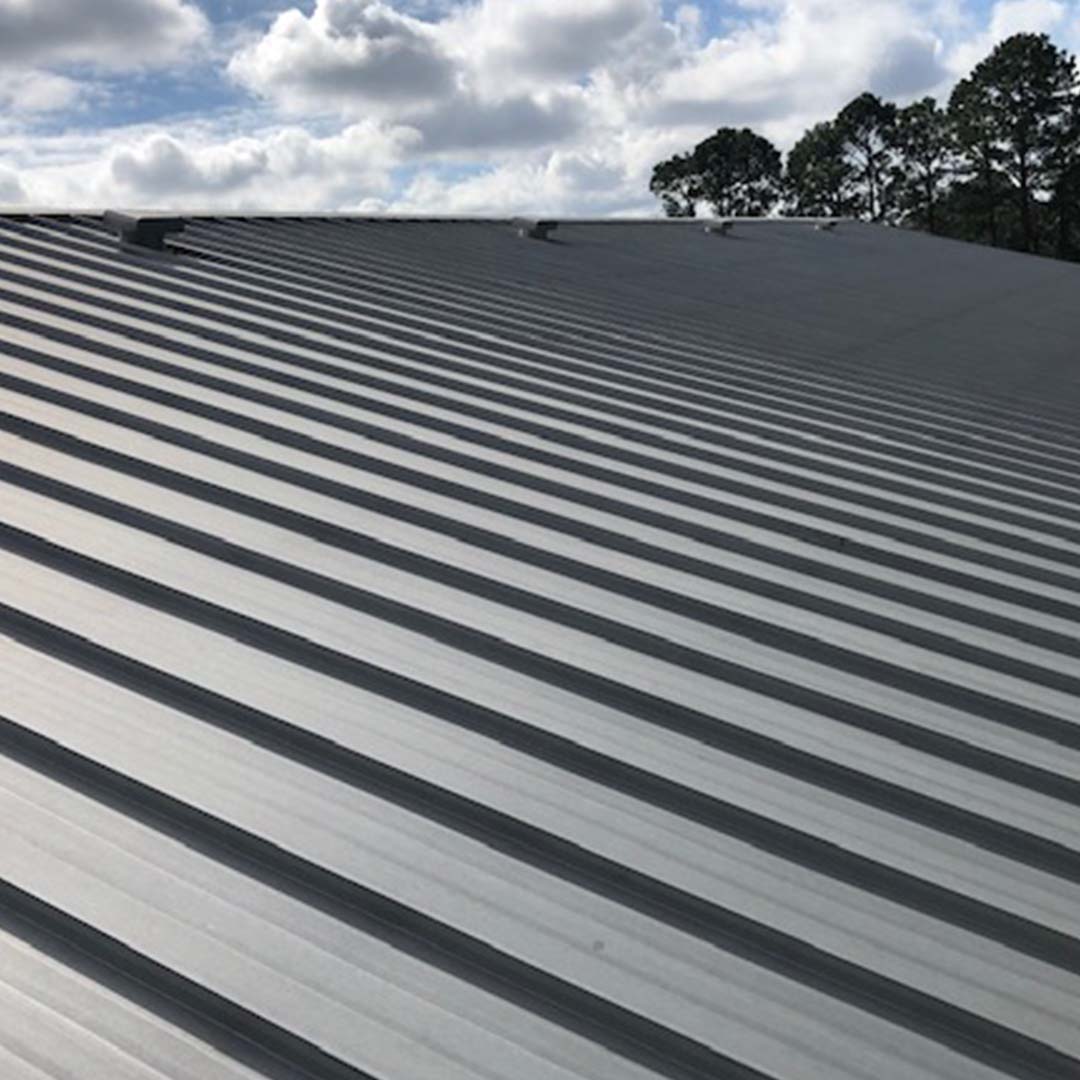 To get started with your own retrofit metal roofing for your home or business, you can contact the team at A-Lert Roof Systems in New Braunfels. We will partner with you to give you the best roofing possible. Reach out today for a custom quote and to learn more about our retrofit roofing solutions.